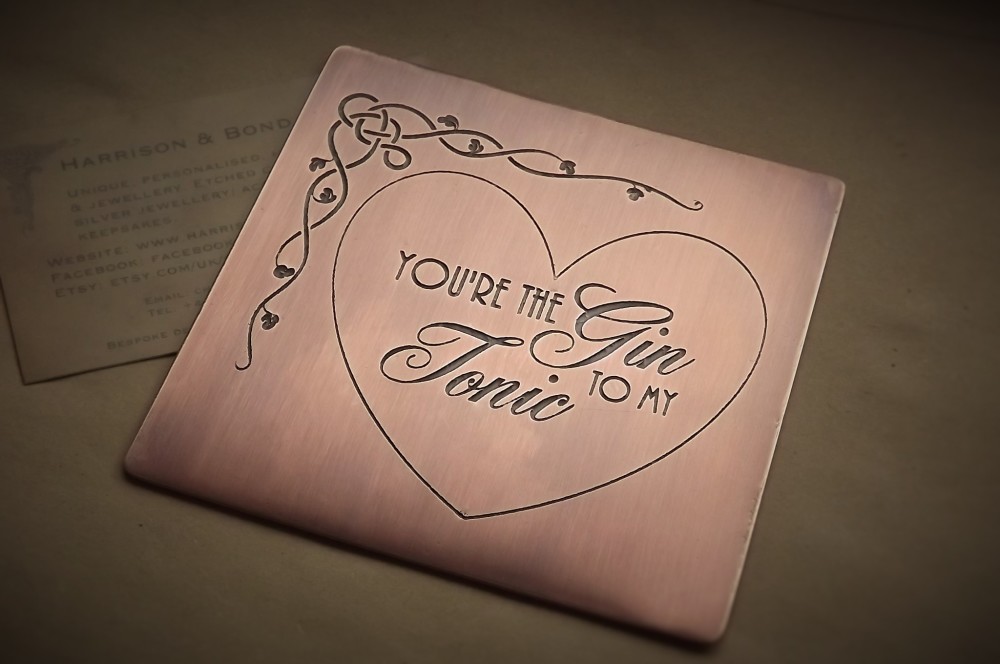 I still get so excited about our personalised coasters. Every time I make a new one to add to our range of custom gift ideas, I just love them even more!
Personalised, handcrafted copper coasters. Fully customised to your requirements with an image, and/or text. Measuring approximate 10 cms (4″) square as standard, it can accommodate the chunkiest mugs, (can also be sized to suit).
Each coaster is individually handmade in solid copper and backed with cork for insulation and to prevent table damage. These unique pieces look and feel amazing and of course can be fully customised to make the perfect gift for absolutely anyone. Great commemorative gift – birthdays, anniversaries, wedding gifts, christenings, retirement, exam results, holiday mementos……. everyone needs somewhere to rest their mug!
We already have existing orders to complete, so look out for more example images very soon, or just go ahead and commission your own custom coaster set now.