Father's Day
Personalised Gifts & Presents for Father's Day 2015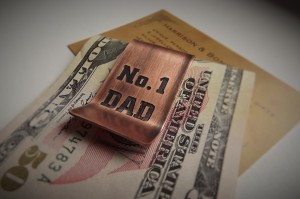 Looking for Father's Day gifts? With our unique range of handmade Father's Day gift ideas you need look no further for the perfect personalised gift. Father's Day is all about celebrating your dad.
If you're looking for a fabulous personalised gift that will tell him he's simply the best dad in the whole world, then you've definitely found the right place for that special present. Whatever his hobbies or pastimes, be it sports, music, cars, aircraft, travel, reading, collecting, DIY or gardening, we have range of fabulous presents and gift idea that can be fully customised to match his interests.
Personalised Father's Day gifts are always a popular choice, and nothing shows you've given more thought to a gift than having a fully customised present made for that special person. Everything we make is handmade to order and so can be personalised as much or as little as you like, from the simple addition of hand-stamped initials or a name, to a fully customised etched illustration and personal message/quote.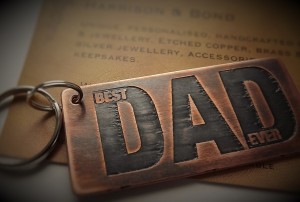 The choices are endless for that special Father's Day gift, and when a present is chosen and personalised by his family, then he's sure to be over the moon with what you pick for him. All our money clips, key rings, bookmarks, guitar picks, wallet cards, pendants, bracelets, bangles and men's jewellery items can be fully customised so if you don't see the perfect present, contact us to have that one-off piece made especially for your dad!
Take a look at our designs below or have a custom piece made.
Showing 1–24 of 48 results