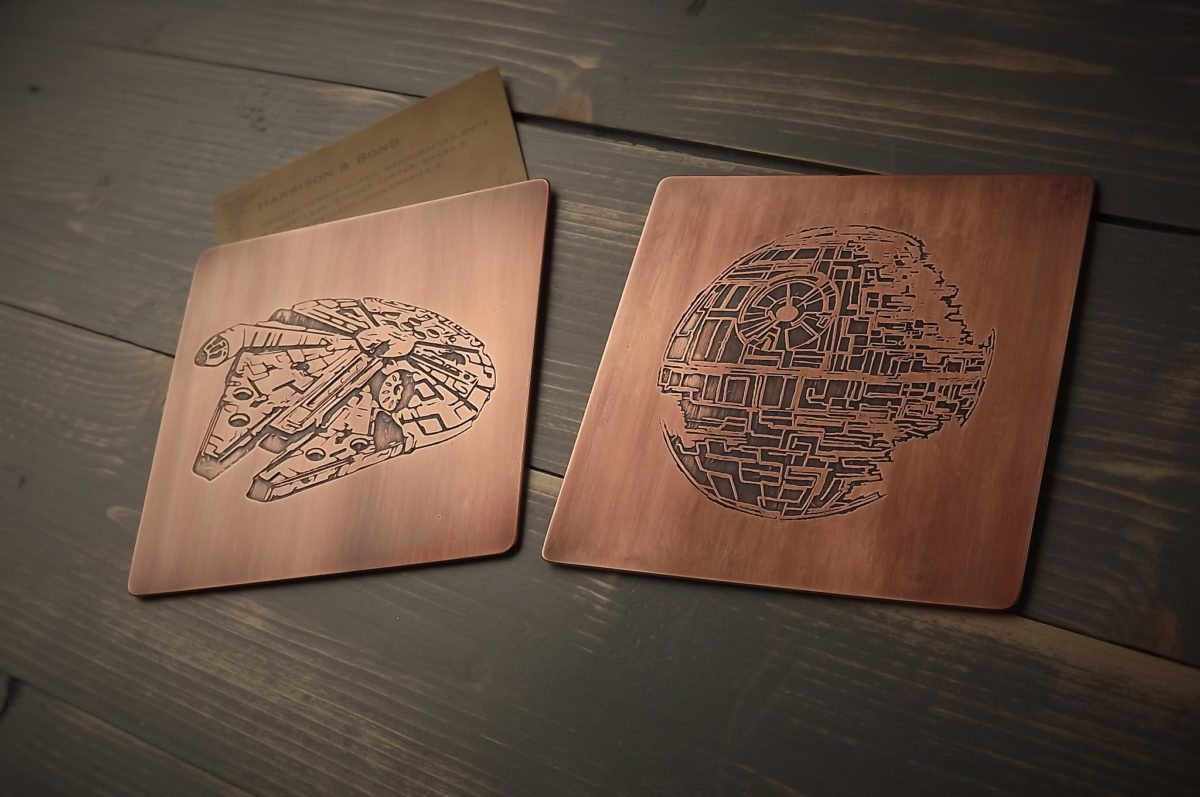 Star Wars Themed Coasters
We're loving how these first few Star Wars themed coasters have turned out. After our beautiful sugar skull design coasters were so well received we kicked off the Star Wars theme with a Day of the Dead inspired Storm Trooper. With a the new movie Rogue One on the way, we though why not etch a few classic Star Wars related images and make a set of coasters?
We think they're looking pretty awesome!
Currently, we've only etched two classics, the Death Star and the Millennium Falcon. We'll be adding a Tie Fighter and X-Wing any day now! When completed, this set of four classic ships will look amazing. We'll be adding new photos as soon as we can, so keep checking!
Like all our other coaster designs, these are etched in solid copper and backed with cork. Not only beautiful to look at, but practical too! At 10 cm square they're large enough to handle just about any cup or mug.
They will be available very soon, both here and in our Etsy store. If you wish to pre-order or commission a particular design, please get in touch via the 'Contact' link.