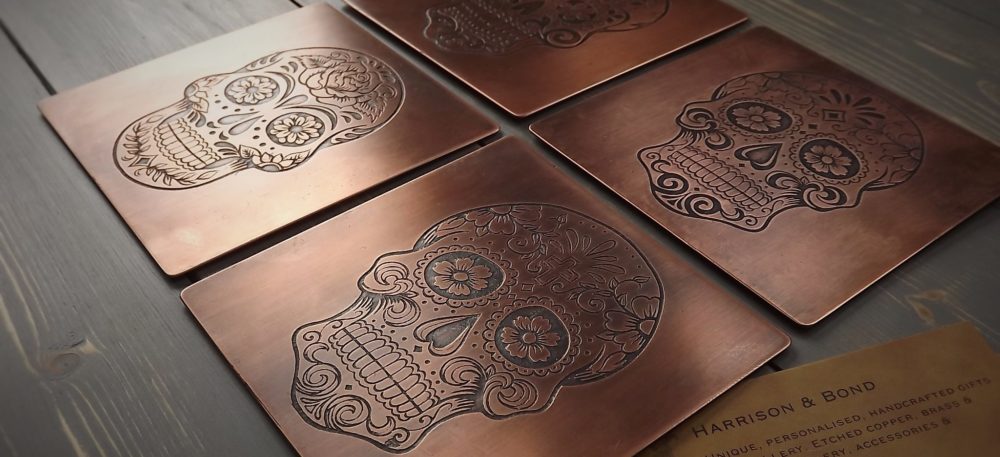 Sugar Skull – Day of the Dead – Día de los Muertos
The Day of the Dead is a holiday for remembering those who have passed. A festive time of celebration. Dia de los Muertos is celebrated throughout Mexico, but other countries celebrate versions of Day of the Dead for honouring their dead too. Celebrated in Central and South America, Europe and Asia, the holiday is observed according to their own local customs and incorporating their own sugar skull designs.
Day of the Dead is also particularly popular in California, Texas, Arizona and other parts of the United States.
Many people around the world, even if they are not directly connected to Mexican culture, are drawn to the concept and imagery of Mexico's Day of the Dead. This holiday gains popularity as more people learn about it. It's not surprising as so many of the beautiful designs associated with the celebrations feature such amazing artwork.
Since we made our first sugar skull key ring I've been wanting to make more similar designs. We followed the keyrings up with a beautiful bookmark design, but our latest set of coasters are simply amazing!
Four handmade etched copper coasters, featuring stunning sugar skulls make up this amazing Day of the Dead themed set. Each drink mat features a different sugar skull design meaning everyone can have 'their' coaster! We'll be adding more Day of the Dead pieces in the very near future. This will include some amazing animal sugar skull designs and other themed sets. As with all our designs, you can add your own personal touch with the inclusion of a name or message.
We love custom orders, so please contact us to discuss the perfect bespoke gift. There's no extra charge for most personal touches unless it is particularly time consuming, so why not make a unique gift just for you?