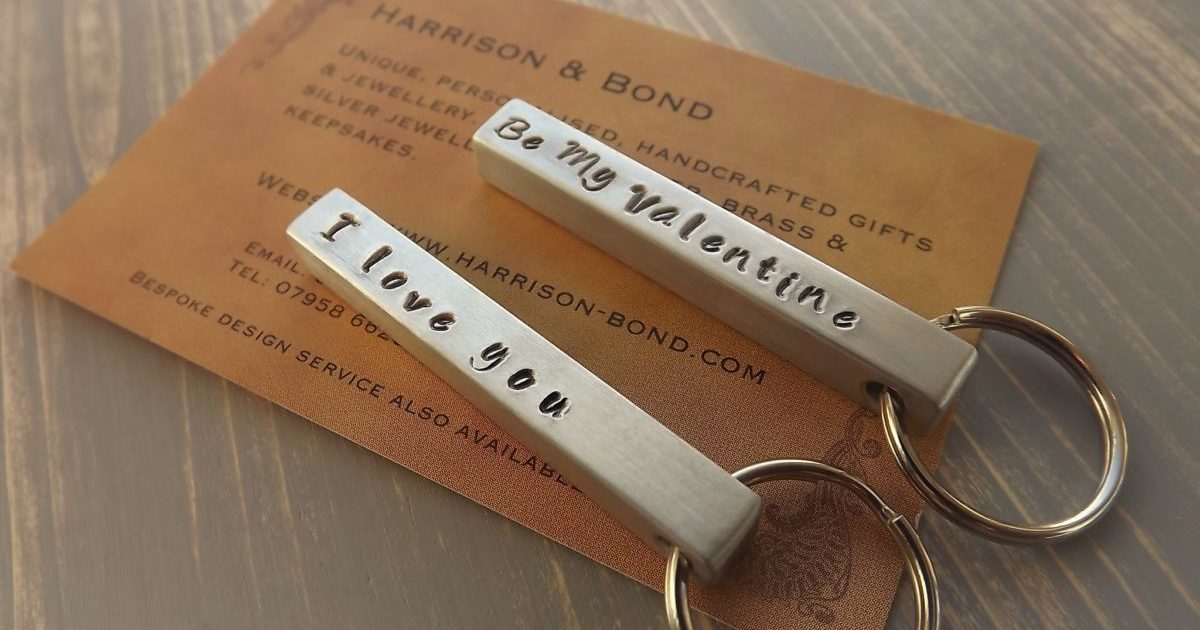 Valentine's Day Gift Ideas
Valentine's Day gift ideas couldn't be easier with our range of beautiful designs, fully customisable to let you show your loved one how much they mean to you!
When looking for perfect Valentine's Day gift ideas, it's so important to find something that will mean the world and be treasured for years to come. Finding something that's unique, romantic and yet still useful and practical isn't always easy. We've put together a delightful collection of Valentine's Day gift ideas that will make your valentine smile this Valentine's Day. Whether you're looking for a sentimental treasure or something original and contemporary, you're sure to find it within these pages. From simple keyrings that you can personalise with a date, name or location, to individual money clips or bookmarks you can customise with your own special message, or plaques and coasters that will be treasured for all time. If you can't find the perfect personalised Valentine's Day gift right here, it's only because you haven't asked us to make it for you yet!
Key Rings
Our range of keyrings is just perfect for Valentine's Day. From a simple hand-stamped heart tag to a personal etched message, we can create the ultimate custom keyring just for you!

Bookmarks
Copper and aluminium handmade bookmarks are both beautiful and practical. Have your own message hand-stamped, or personalise one of our existing designs to create your custom Valentine's Day gift.

Money Clips
Our hand-crafted money clips offer a practical, usable and yet very personal gift idea. We can etch meaningful images, and with the addition of a personalised message, this is a gift to be cherished and used for years to come.

Coasters & Plaques
Personalised coasters make the most wonderful custom gifts. Plenty of space for a personal message and/or image, and a thoughtful keepsake that will not only be treasured, but used day in, day out!

Bespoke & Custom Orders
We LOVE custom orders and don't charge extra for bespoke work. Can't see the perfect gift? Please get in touch as we'd love to create a bespoke design just for you.