7th Wedding Anniversary Traditional Gifts
Copper has long had a traditional meaning of prosperity, good luck, and good fortune. Couples honouring their seventh wedding anniversary are celebrating their good fortune in finding one another.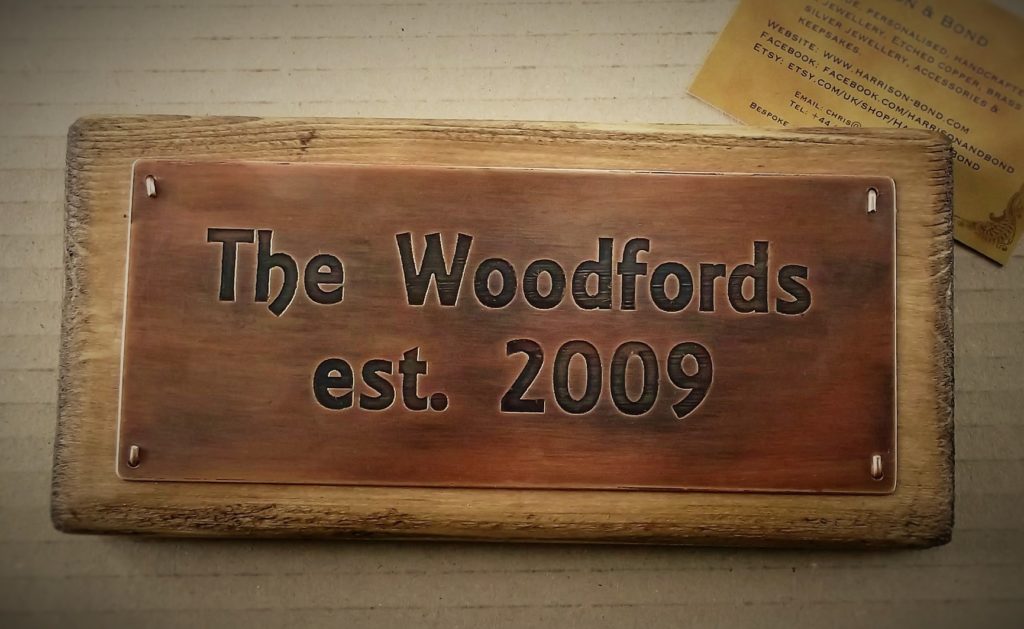 Our love of all things copper means we're ideally suited to make a special one-off piece for your 7th Wedding Anniversary.
A simple copper keyring or wallet card/insert with a personal message makes the perfect keepsake that can be carried always. Our personalised copper plaques make a beautiful reminder of a special occasion or celebration. A pair of coasters to are ideally suited for a copper wedding anniversary gift and our beautiful copper bookmarks are a gift that can be loved and used for all time.
You can personalise any of our existing pieces or create your own bespoke design for that special, one-off gift. Let us make the ideal traditional copper anniversary gift for your seventh wedding anniversary.
Use our contact form or email: chris@harrison-bond.com